Civil Law Highlights from 2021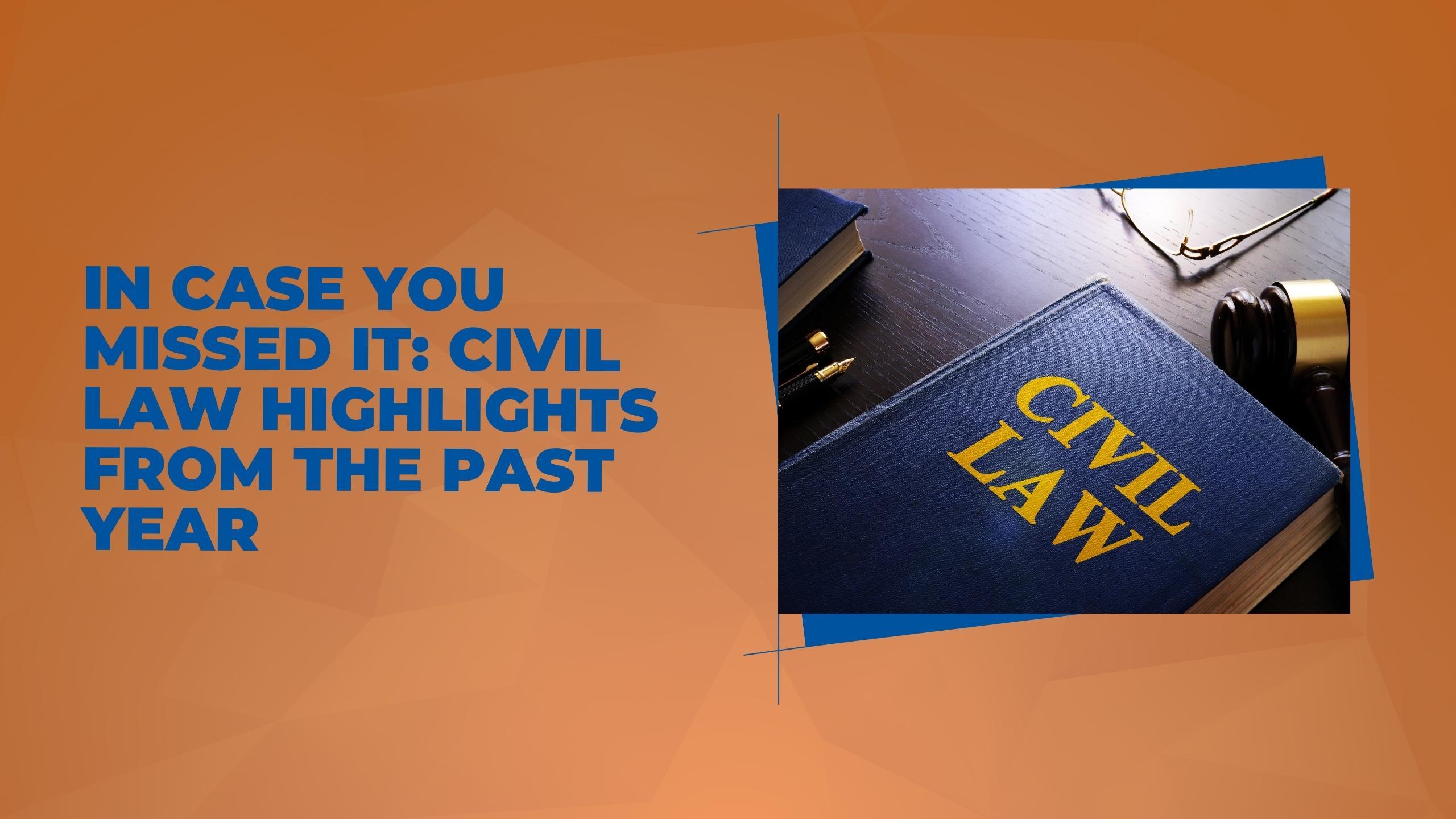 You may be able to self apply for credits in states not listed. BHBA provides CLE accreditation as described above. 
This program features speakers Kent Richland, a founding partner of the appellate powerhouse Greines, Martin, Stein & Richland LLP, and GMSR's accomplished attorneys Stefan Caris Love and Jeff Gurrola. Our distinguished panel will highlight the important cases from the last year relating to civil practice, procedure, and evidentiary issues, as well as note upcoming appellate decisions to anticipate later this year.
Greines, Martin, Stein & Richland LLP
Stefan Caris Love's unique background helps him win appeals for his clients.
Before joining GMSR, Stefan clerked for Judge Paul J. Watford at the Ninth Circuit. As a clerk, he honed his writing skills and saw up close how judges decide cases. He has also worked as a litigator at a large firm, where he analyzed complex issues in motions and briefs at both the trial and appellate levels. His writing about the law has appeared in Law360, The Business Lawyer, UCLA Law Review, and UCLA's Journal of Law and Technology. He graduated first in his class from the UCLA School of Law.
But before he became a lawyer, Stefan was a professor of music theory. His Ph.D. is from the Eastman School of Music; he has taught theory at Oberlin College and Conservatory, the University of Chicago, and, most recently, on a tenure track at the University of Massachusetts Amherst. Teaching music theory has proven to be apt preparation for appellate advocacy, as both require incisive analysis of difficult concepts. Indeed, Stefan has yet to encounter a legal issue more daunting than music theory at its most arcane.
Greines, Martin, Stein & Richland LLP
Kent Richland has been an appellate lawyer since he graduated from UCLA Law School in 1971. In 1983, Kent was one of the founding partners of Greines, Martin, Stein & Richland LLP.
Kent has been lead appellate counsel in hundreds of appeals. He has argued in state and federal appellate courts across the country, including many high-profile cases in both the California Supreme Court and the United States Supreme Court. He gained national prominence in 2006 for his United States Supreme Court argument in Marshall v. Marshall, in which he successfully represented the late Anna Nicole Smith.
Kent is a frequent lecturer and author on appellate law topics and is co-author, with Presiding Justice J. Anthony Kline of the California Court of Appeal, of West's California Litigation Forms—Civil Appeals and Writs. He has served as president of the California Academy of Appellate Lawyers and multiple terms as president of the California Supreme Court Historical Society. He was selected as a Fellow of the American Academy of Appellate Lawyers, the American Bar Foundation and the Litigation Counsel of America.
Greines, Martin, Stein & Richland LLP
Jeff discovered his passion for wrestling with thorny legal problems while working as a litigator in a major international firm. Having begun his career in this fast-paced environment, Jeff thrives under pressure and provides efficient, excellent legal analysis. His time working as an in house litigation attorney also gave him a deep understanding of the legal and business considerations his clients face when pursuing an appeal.
When he's not parsing legal issues (and even sometimes when he is), Jeff enjoys traveling, hiking his way up tall mountains around California, watching The Golden Girls, and taking pictures of his dog
Watch any CLE and your certificate is automatically emailed to you within minutes and is also stored in your BHBA+ profile for easy access. Login to BHBA+ and effortlessly visualize your CLE credits, monitor deadlines, and stay ahead of your compliance requirements with our intuitive progress tracking. Stream all CLEs on your phone, tablet, and computer when and where they fit your schedule.
This program is free for members at the Sustainer or higher level and OnDemand subscribers. Economy members pay the full rate. Join first, then login to BHBA+ to access this program.